About us
The Gottler brothers, Randy and Rene, started their trucking and excavating company in 1994. Gottler Bros. originated from the family business Gottler Contracting, which had been operating in Golden, BC since 1963. Both Randy and Rene have been involved in the construction industry since very early on in their lives.
Equipment
We have quite a variety of loaders and excavators to serve your construction needs. We also have company owned 5 axle to 7 axle low beds to move the equipment. A wide variety of dozers, graders, and rock trucks are available. Read about our Services & Equipment, or check the photo gallery to see some photos of equipment and job sites.
All of our equipment is available for hire on an hourly or contract basis.
Company-Owned Gravel Pits
To best serve your construction projects, we have two company-owned gravel pits and can fast and efficiently provide you with sand and gravel products, too. We have gravel crushing equipment and a variety of different types of gravel trucks and combinations of trucking capability, including tandem trucks and pups.
Service Area
Based out of Golden, BC, Gottler Bros. service area encompasses the Columbia Valley from Cranbrook northwest towards Revelstoke and the areas of Canmore, Banff, Lake Louise and Calgary, Alberta.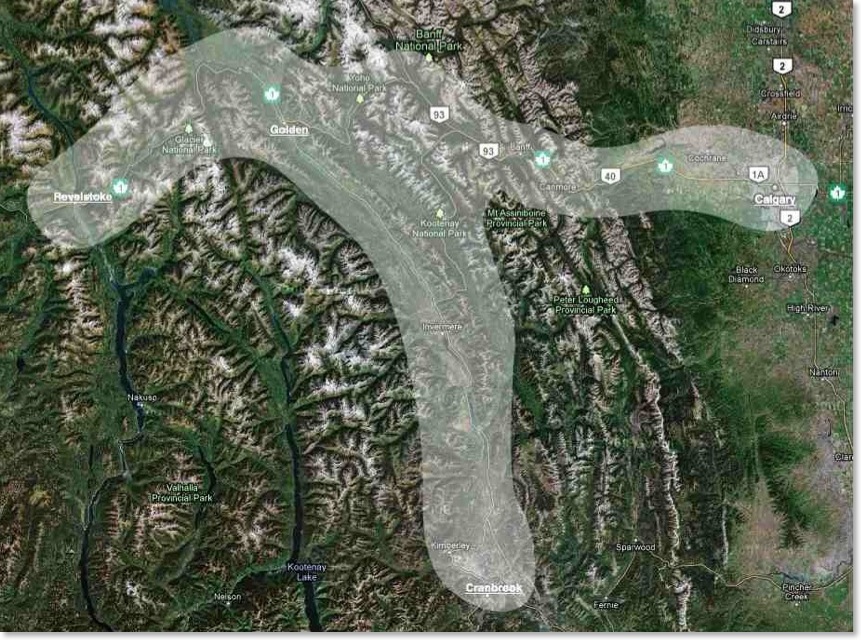 Click to enlarge image